CONTACT
Network Direct, Inc.
Contact Center Outsourcing &
Operations Experts

14530 Delano Street
Van Nuys, CA 91411
(818) 908-4000
(818) 475-1354 fax
Send us an E-mail


© Copyright 2007
Network Direct, Inc.
All Rights Reserved




Network Direct, Inc. (NDI) was founded in 1989 to provide companies with "one stop" call center outsourcing services for all telemarketing needs such as inbound call handling, outbound calling, "live" agent or Interactive Voice Response (IVR), customer sales, service, and third-party verification. NDI is a professional team of industry consultants, with established, proven track records, that has successfully managed close to $100 million in call center outsourcing business since its inception. Our goal is simple: help companies make the right decisions from the start and provide ongoing account management to achieve maximum results for all. We measure our success by our ability to deliver superior results at the lowest cost to the companies we serve.

Companies appreciate NDI's results-oriented approach. NDI's standard services are provided at no fee to your company, because the programs we place with call centers are commissionable to NDI as part of the services we provide to them. NDI negotiates the best rates for our clients because we represent a substantial volume of business to call centers and they value our involvement in the placement and ongoing management of our clients' programs. In the final analysis, companies pay no more, and often even less, with NDI as a partner.

NDI currently has working arrangements with over 100 of the leading inbound and outbound call centers in the industry. To stay abreast in the industry, NDI maintains updated information on the capabilities and service level qualities of these call centers and evaluates others that may be of benefit to our clients. Coupled with our ability to know what works and what doesn't, we know who does what best in the industry. Moreover, we bring all of this knowledge to you, our client, from the beginning of our working relationship.

So if you are planning to outsource any or all of your telemarketing needs, we invite you to give NDI a call. Let us show you how to maximize your results and receive the greatest value for your money. We look forward to hearing from you.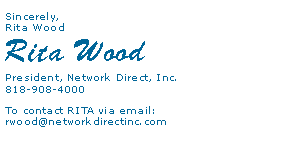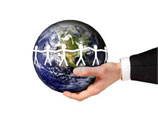 "Companies appreciate NDI's results-oriented approach. We provide solutions, not recommendations. The bottom-line, though, is that we know call centers."