CONTACT
Network Direct, Inc.
Contact Center Outsourcing &
Operations Experts

14530 Delano Street
Van Nuys, CA 91411
(818) 908-4000
(818) 475-1354 fax
Send us an E-mail


© Copyright 2007
Network Direct, Inc.
All Rights Reserved




Outsourcing Services
NDI strives to provide the highest quality and broadest range of service to the companies we are privileged to serve. NDI's outsourcing services include:

Strategic Planning
Requests for Proposal (RFP) Development
Call Center Evaluation and Recommendation
Contract Negotiation
Program Design
Program Implementation
Script Creation and Upgrades
Teleservices Representative (TSR) Training Assessment
Report Design
Technical Consulting
Multiple Call Center Coordination
Ongoing Program Management
In addition to outsourcing services, NDI recognizes the need for experienced and professional on-going program management in order to conduct successful programs. NDI's Telemanagement Services Division was created to assist our affiliated consultants with this vital function.


Telemanagement Services

Quality Assessments

TSR and Script Proficiency
Mystery Shopping (inbound)
List Seeding (outbound)
Customized Monitoring Feedback
Literature/Order Fulfillment Effectiveness
Report Analysis
Benchmarking
Service Level Analysis
List Quality Assessment
Optional Services
Third-Party Verification
Agent Certification
On-Site Evaluation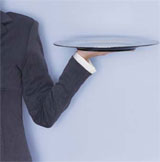 "Working with Network Direct means having access to today's best in class operational practices, as well as the 'latest and greatest' on today's contact center suppliers and current technology."